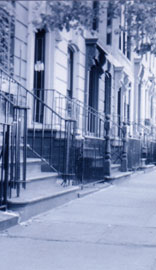 Premises Liability

Property and land owners are required to exercise due care in the maintenance of their commercial, public, and private properties so as to protect those who lawfully enter from injury. Billig Law, P.C. represents its clients in premises liability cases in cases involving injury or death resulting from the alleged negligence of a property owner.
Premises accident cases may include slip and fall, snow and ice, negligent security, assault, false imprisonment, dog bite cases, construction site accident cases, labor law cases, elevator accidents, and other types of cases.
In premises cases, our attorneys aggressively obtain the necessary discovery, compile defense strategies and file substantive motions to dismiss plaintiffs' claims. We can provide litigation budgets and plans at the onset of litigation, meet your reporting requirements, and provide detailed analysis of claims. Our experience enables us to defend the liability, damages and causation issues that arise in these contexts.